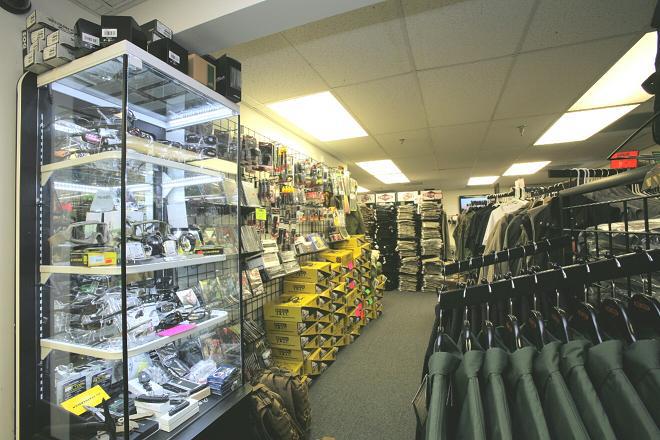 Updated 12.30.17

We are operational and shipping products.

If there were ever a reason to back a company, now might be the time, given the Anti-Law Enforcement and Anti-2nd Amendment mentalities in our society, It will be no surprise to anyone if we release exactly what we have just dealt with in the last 6 months, we are waiting for a response from our previous bank to attempt to resolve it, we have a lot of products on our website and have been in business for over 12yrs and are asking any return customers to continue to direct business to us on Social Media or any Forums that would want to support us. If you have any questions about supporting us email me directly: jamie@rogueelite.net with the Subject "Backing Rogue"

The previous bank acknowledged fault and Identified an employee responsible, and we have retained a Lawyer from Prince Law Offices, if you have any questions about products or orders please email me directly jamie@rogueelite.net

I am operating all e-commerce and retail operations, Facebook, Instagram, Phones and live chat, and can not reply to every email and message.




If you did not know:

On January 25th, 2016 the owner of Rogue Elite Tactical was seriously injured in an accident. And we were temporarily closed for 8 months, For any past, returning, and new customers that ordered from us that had delayed orders or did not receive fast responses to emails or phone calls we are very sorry. We were not able to communicate that to everyone. We were back in business as of June 2017.


Our NEW 1200 SQFT Showroom Location :
Rogue Elite
31 S Eagle Rd, Ste 105
Havertown, PA 19083
Phone - 610-246-4000
Fax- 484-455-7542
Hours of Operation:
Via Phone 9am-6pm EST
Showroom hours:
Store Hours

PLEASE LEAVE MESSAGES IF YOU CAN NOT GET THROUGH ON THE PHONE. WE RETURN ALL PHONE CALLS!!
Sun - CLOSED
Mon - 12PM - 5PM
Tues - 11AM - 7PM
Wed -
11AM - 7PM
Thurs-
11AM - 7PM
Fri -
11AM - 7PM
Sat -
10AM - 3PM
Store hours to public are subject to change.


WEBSITE INVENTORY IS NOT HAVERTOWN, PA INVENTORY. CALL BEFORE STOPPING BY IF YOU ARE LOOKING FOR SPECIFIC PRODUCTS. We have a lot here but only what we can fit in 1200SQFT.

SOME
Products in Showroom are
RESTRICTED
to Military Law Enforcement YOU MUST HAVE I.D.
General Questions Email: orders@rogueelite.net
Technical Questions/Sales: jamie@rogueelite.net
FFL Transfer Questions:
FFLSupport@rogueelite.net
Domestic/International Orders:
michelle@rogueelite.net